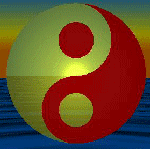 … to The Chi Farm Acupuncture Clinic in Old Ellicott City, MD.
Live the life you deserve. Harvest all the bounty available to you. Grow to your full potential. You are a unique individual and deserve to have your acupuncture treatments tailored to your individual needs.
In addition to providing acupuncture treatment, we also offer nutritional counseling services and are an in-network provider for CareFirst Blue Cross Blue Shield, Aetna, Cigna, United Healthcare, OneNet, MAMSI, MD IPA and Optum Health insurance plans.
Acupuncture treatments and nutritional counseling at The Chi Farm can help you attain relief from physical and emotional pain, reproductive, digestive, and respiratory disorders, learning disabilities or addictions and mental health issues while at the same time offering stress relief and a general sense of well-being. Treatment may also serve as an adjunct to physical and occupational therapy sessions.
To find out about your insurance coverage or to schedule an appointment, please fill out the New Patient Contact Form.
Please contact The Chi Farm to discuss treatment options or for general inquiries.