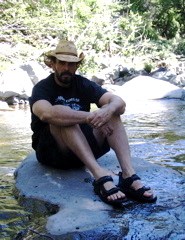 Prior to his becoming an acupuncturist, David Wurzel was a biomedical engineer specializing in artificial organ development. He lectured at major universities and headed both academic and industrial research and development projects primarily on artificial hearts and cardiac prostheses. It was from his experience in this field that he first became interested in the Chinese viewpoint of the physical organs: that in addition to their physical function and form each also had a psychospiritual influence which he interpreted as field and wave phenomena. David is a Registered Professional Engineer and still maintains an active consulting presence in the medical devices field.
Throughout his acupuncture career David has developed and taught a variety of basic and advanced, didactic and clinical, courses and seminars including those that explore the relationships between Western and Eastern concepts. He finds this connection with others in the complementary medicine arena vital to the success his patients experience at The Chi Farm. David's thirst for knowledge and his unique understanding of the human body have had him learn and master lesser-known acupuncture techniques that he uses often with his patients.
David has also been heavily involved in bringing acupuncture and wellness services to inner city communities, particularly those overridden with substance abuse, HIV/AIDS and hepatitis C. As a Trainer for the Auricular Detoxification Society he teaches the Auricular Detoxification protocol to acupuncturists and non-acupuncturist across the country.